LUXURY AND EXCLUSIVITY HAVE ALWAYS WALKED HAND IN HAND THROUGH THE HUMAN PATH OF ILLUSION. WE WANT TO EXPERIENCE THAT UNIQUE SENSATION NOT ONLY IN CLOTHES OR JEWELRY, BUT ALSO IN OUR LIFE EXPERIENCES AND IN OUR OWN BODY. UNDER THIS PARADIGM, THE PASSION FOR SKIN CARE HAS TRANSFORMED BEAUTY ROUTINES INTO TRUE RITUALS THAT IMPREGNATE OUR COMPLEXION WITH THE MOST LUXURIOUS, SELECT AND EFFECTIVE INGREDIENTS ON THE MARKET.
Enjoy exciting the senses is a luxurious pleasure. The excellent perception of a pleasant texture on the skin and the sophistication implicit in a natural fragrance make us want to feel it again and again. The experiential temple of facial luxury is based on four active ingredients that contain in each molecule the power of exclusivity and the magic of our most aspirational fantasies. Fancy to discover them?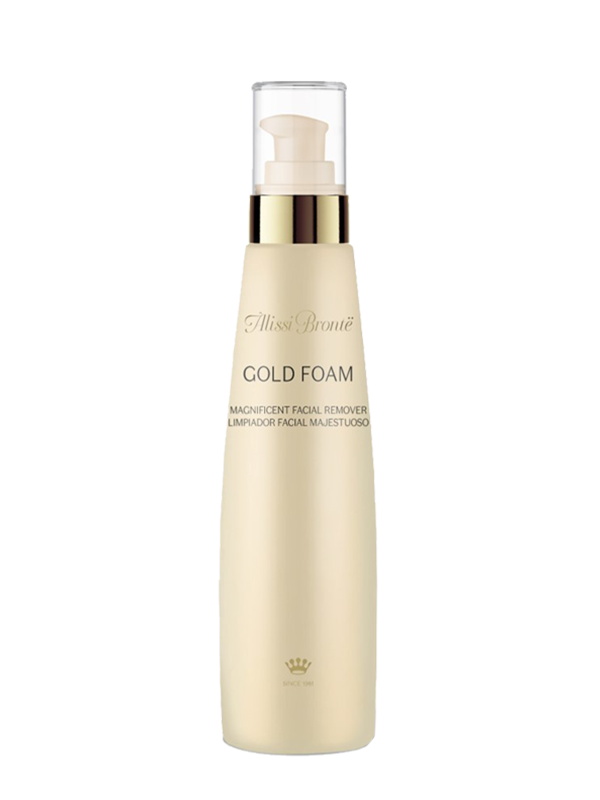 Gold-infused facial cleanser, deeply removes traces of makeup and impurities to reveal a luxuriously smoother, more radiant complexion.
How to use: Apply the product on a cotton pad and remove makeup and impurities. Remove with water.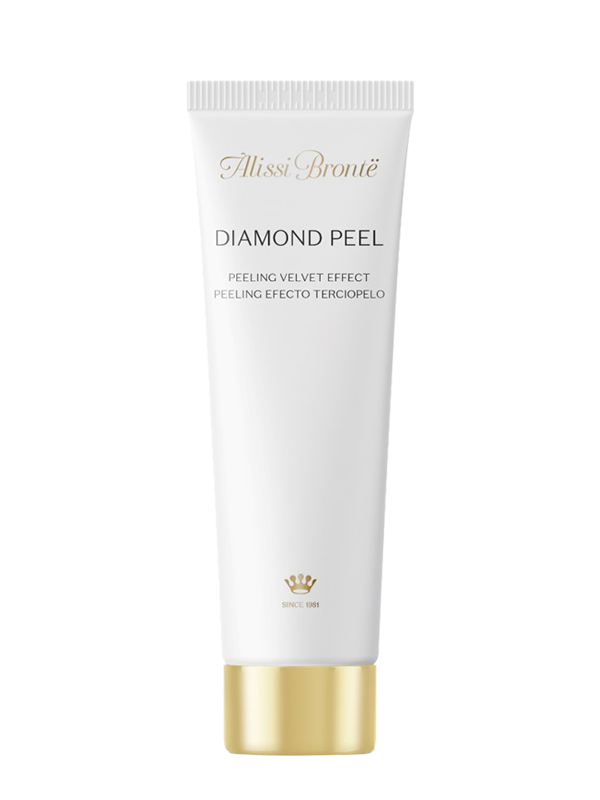 Facial scrub with diamond powder that smoothes wrinkles and removes impurities from the skin. Luxurious peeling inspired by the microcrystal dermatological technique.
How to use: Apply once a week. Moisten the skin, perform a circular massage and remove with water.
GOLD helps the continued reconstruction of the skin, achieving a redensified appearance. DIAMOND POWDER is a powerful skin renovator that counteracts aging. PEARL POWDER is deposited on the surface of the skin providing supreme luminosity. HEMATITE gives the skin inner firmness and purifies it so that it regains its natural tone and radiance.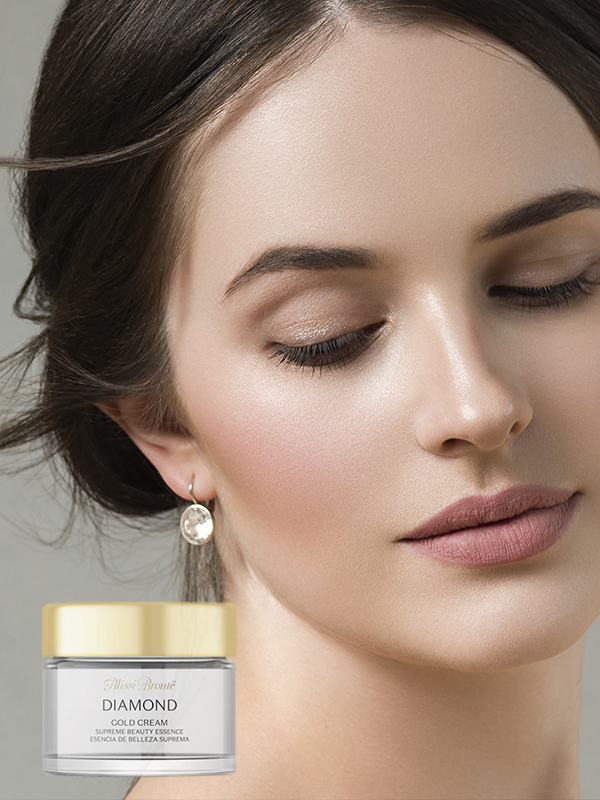 Beauty rises to its maximum expression.
It is an irrefutable axiom that the natural passage of time and skin aging go hand in hand. However, it is no less true that the signs of aging on our skin can be prevented, corrected and delayed. We firmly believe in the experience and tranquility that the passage of time gives each person and not in the wrinkles that are reflected on her face.
DIAMOND GOLD CREAM. SUPREME BEAUTY ESSENCE
Rich and silky cream that combines repairing and regenerating properties. Formulated to preserve the youth and beauty of the skin where luxury meets science and the power of touch with sumptuous textures. You will feel a rejuvenating energy and a perfect luminosity on your skin.
How to use: Apply on the forehead, chin and cheeks. Make circular movements from the chin towards the temple and towards the hairline.
IT'S TIME TO ENJOY YOUR BEAUTY
A space for you. A necessary, unique and exclusive moment to give yourself the luxury of enjoying your beauty. And why not start with a rejuvenating mask that has become essential in our beauty routine? Or maybe you need an immediate FLASH effect to look great at an afterwork or event? We recommend two exclusive products that will undoubtedly return your skin to its sublime beauty.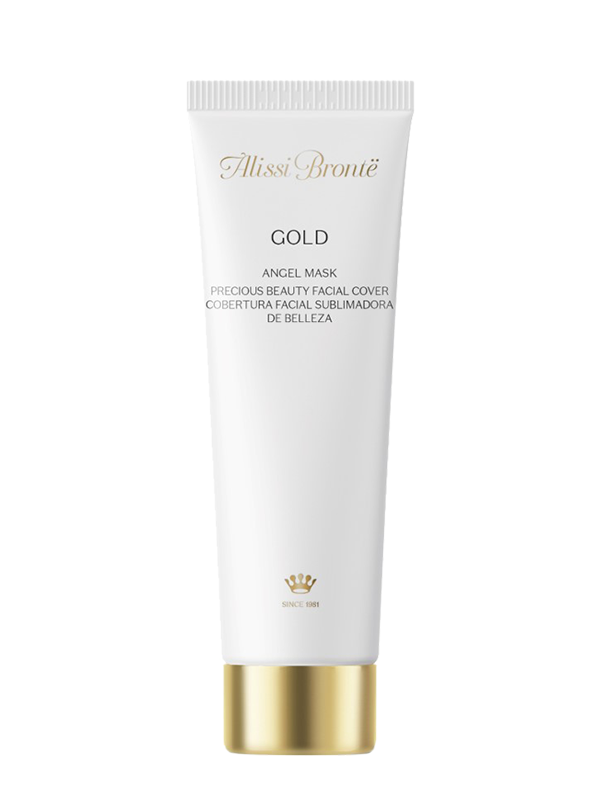 Sublimating beauty mask inspired by the rejuvenating power of precious stones. Diamond and hematite, a luxurious combination of anti-aging active ingredients that illuminate and rejuvenate your skin, achieving a redensified appearance.
How to use: Apply once a week on the face, neck and décolletage. Leave for 20 minutes and remove with water.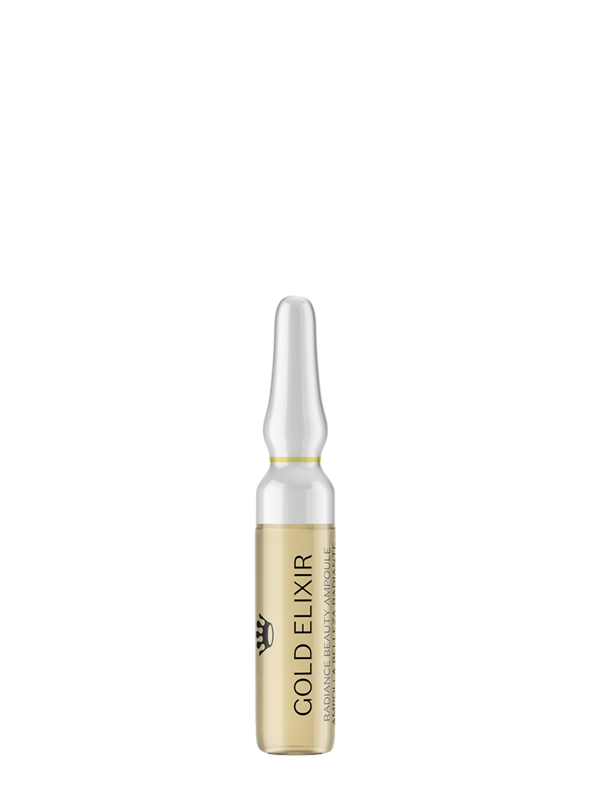 Immediate effect ampoule for instant unbeatable beauty. A luxurious elixir inspired by the rejuvenating power of precious stones and botanical extracts that gives your skin instant radiance.
How to use: Apply to clean skin with light upward strokes on the face, neck and décolletage.