1. WHEN SHOULD I USE SUNSCREEN?
Although vitamin D is vital for the development of our body's functions, it is just as important to protect our skin from the sun and UVA and UVB rays.
Every day without exception we must protect our face against external agents such as the sun, even on cloudy days, even on days when we do not sunbathe directly.
Vitamin D is absorbed by our skin with 15 minutes of exposure per day, avoiding the central hours of the day that can damage our skin. The rest of the time our skin must be protected.
For correct use, the cream should be applied 30 minutes before sun exposure, as sunscreens must be absorbed by the deepest layers of our skin for the effect of the cream to be complete.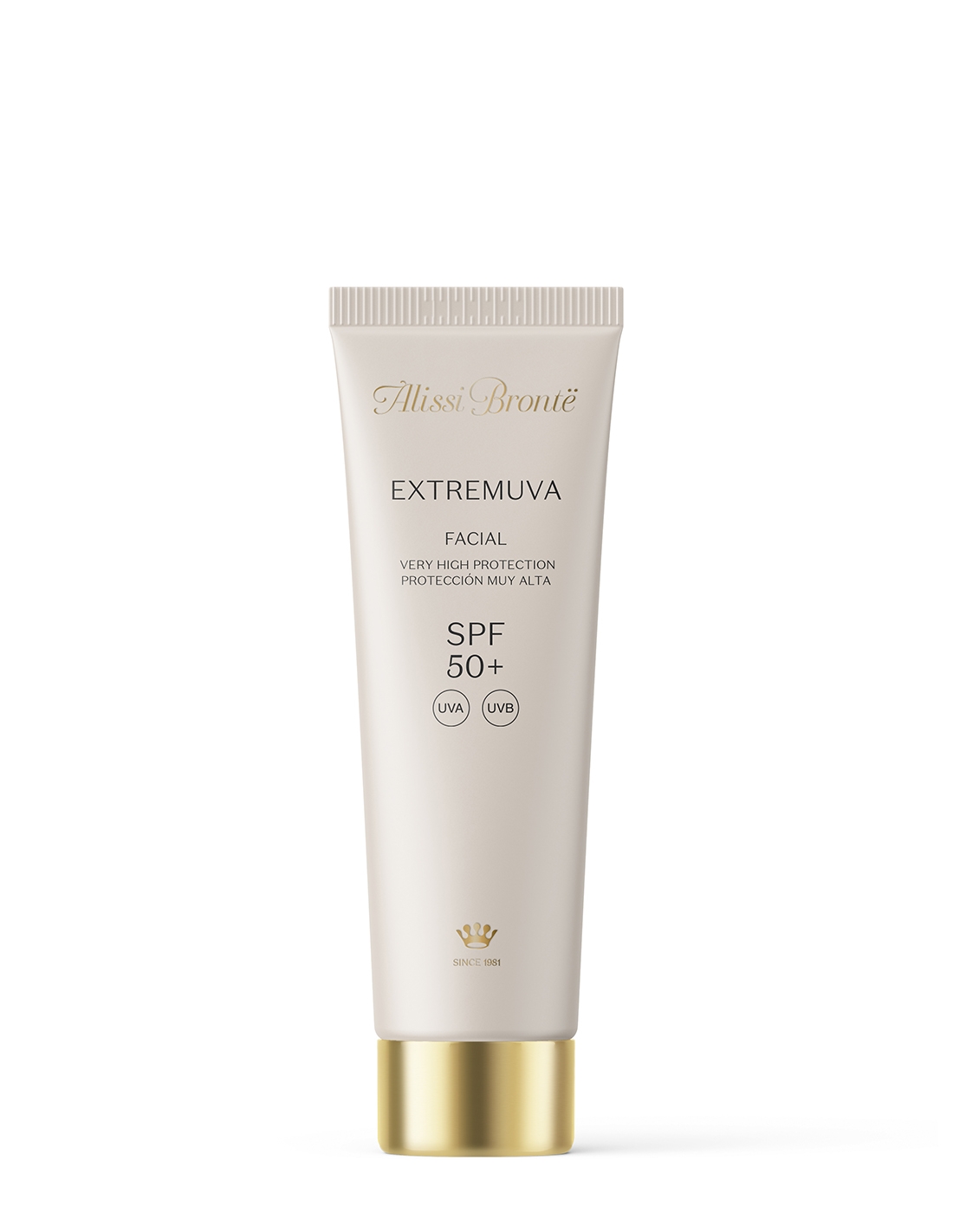 2. WHAT DOES THE SPF NUMBER OF SUNSCREEN MEAN?
El Factor de Protección Solar (FPS o SPF) que aparece indicado en las cremas solares indica el tiempo que la piel puede estar expuesta al sol sin quemarse, aunque este tiempo se verá afectado por los diferentes fototipos de piel.
Por ejemplo, las pieles más claras de fototipo tipo I, pueden resistir al sol sin quemarse unos 10 minutos. Así pues, una crema con un factor de protección solar 30, multiplicará por 30 el tiempo que una persona con ese tipo de piel puede estar expuesta al sol. Es decir, si una persona con este tipo de piel, una vez aplicada la crema, podría estar al sol durante unos 300 minutos sin quemarse. Una piel del tipo 2 puede resistir 20 minutos al sol sin quemarse por lo que, al aplicar una crema de 50 FPS, puede estar expuesta al sol durante 1.000 minutos sin quemarse.
Existen diversos factores que disminuyen la eficacia de la protección de las cremas, como la sudoración, el contacto con el agua y con la arena de la playa, o el efecto de la fricción con la ropa. Por ello, según indican los especialistas, se aconseja aplicar crema sobre la piel en intervalos más cortos de tiempo: al menos cada dos horas.
3. WHAT IS THE DIFFERENCE BETWEEN DRY SKIN & DEHYDRATED SKIN?
Although both skins, dry and dehydrated, can have a similar appearance:
Lack of luminosity, dull and matte tone, peeling, tightness... Skin dehydration is a temporary condition that can occur in all skin types and corresponds to a lack of water on the skin's surface; while dry skin is a type of skin that produces less sebaceous lipids, and has a greater transepidermal water loss.
In short, the main difference between dry and dehydrated skin is that dry skin lacks fatty components and is a permanent state of the skin, while dehydrated skin lacks water, and it is temporary.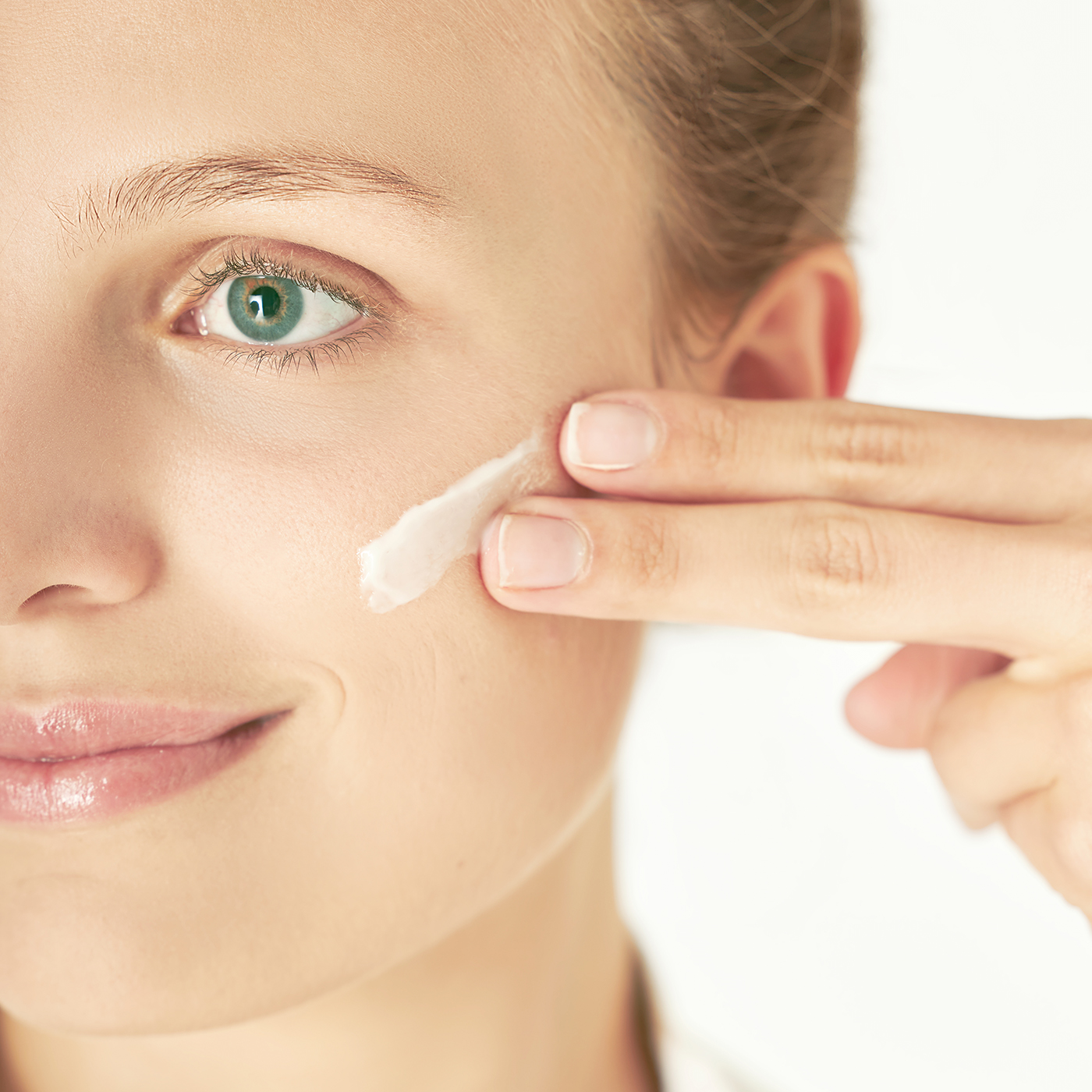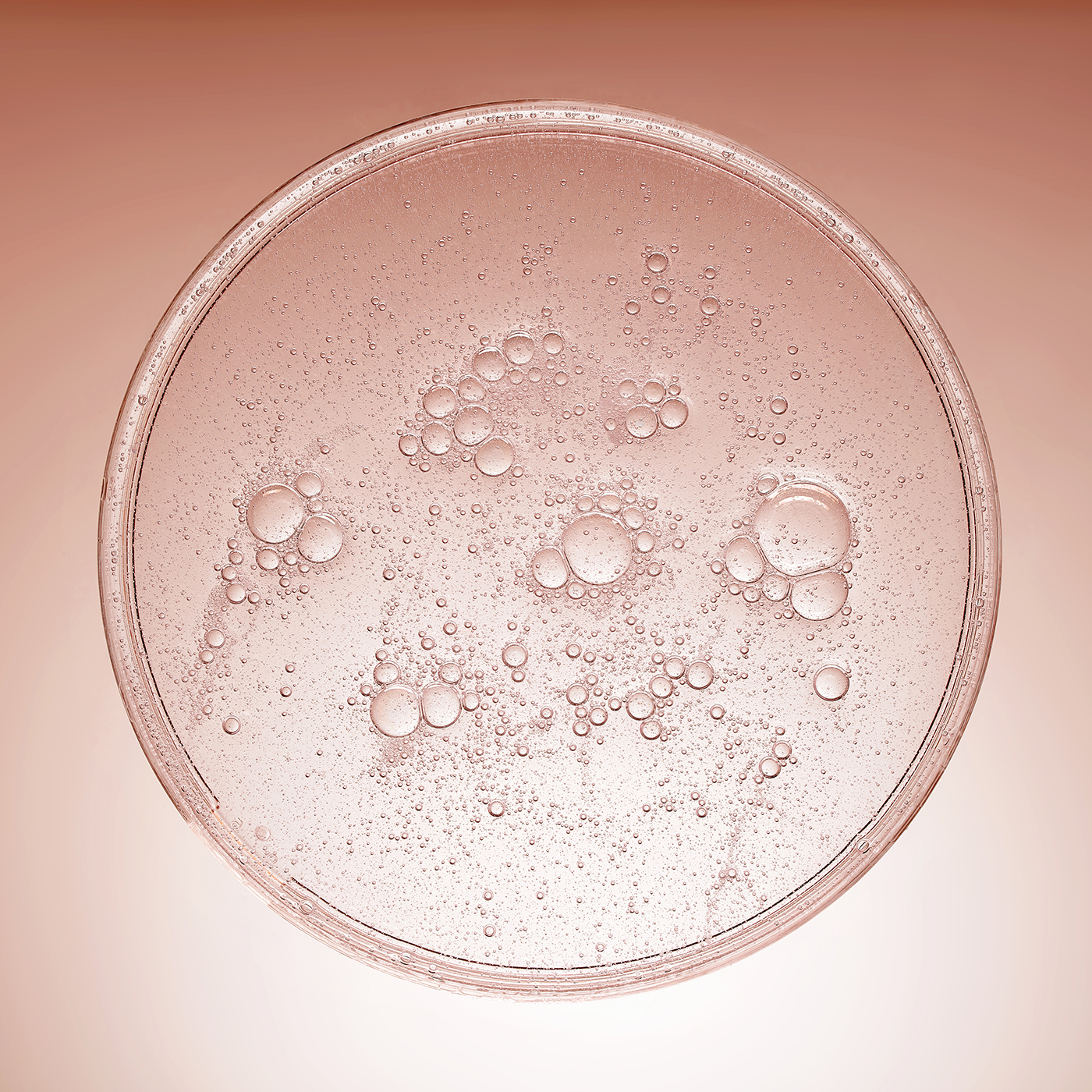 4. DO I NEED TO APPLY CREAM AND MOISTURIZE IF MY SKIN IS OILY?
One of the most frequent mistakes is thinking that oily skin does not need hydration. Oily skin also needs hydration every day, but it is important that these moisturizers are oil-free, that control shine and regulate the excessive production of sebum in the skin, more fluid textures that do not clog the pore.
Characteristics of oily skin: enlarged pores, prone to blackheads, pimples and pimples, it usually has shine.
Having oily skin does not imply having it more or less hydrated. What's more, if you have oily skin and you don't apply moisturizer, your skin interprets it as dry and puts the sebaceous glands to work more to produce more oil.
To avoid this, proper hydration is advisable.
In addition to daily hydration, dermatologists recommend a good daily cleanse, in the morning and at night, but using products that are not very aggressive, and that are formulated for this type of skin.
5. WHAT IS THE RIGHT ORDER TO USE MY COSMETIC PRODUCTS?
1. Cleaning: Whether it is a simple cleaning or a more in-depth one, cleaning is one of the fundamental and most important steps in your cosmetic routine.
2. Serum or ampoules. There are times when the skin needs an extra contribution. Either because it is dehydrated, or because external agents such as the use of the mask unbalance our skin. With clean skin, apply your concentrate, and you will achieve a greater penetration of the active ingredients.
3.Eye contour. The area around the eyes is one of the most susceptible and one of the first in which the signs of aging begin to be noticed after the age of 25, the age at which experts recommend using the eye contour twice a day: in the morning and at night.
4. Moisturizing cream. Choose a moisturizer that suits your skin type (dry, oily, combination, sensitive...) and what worries you most (lack of luminosity, mature skin, hydration. )
5. Sunscreen. Every day of the year we must end with a protection factor that provides us with the necessary "barrier" against UVA and UVB rays both in summer and winter.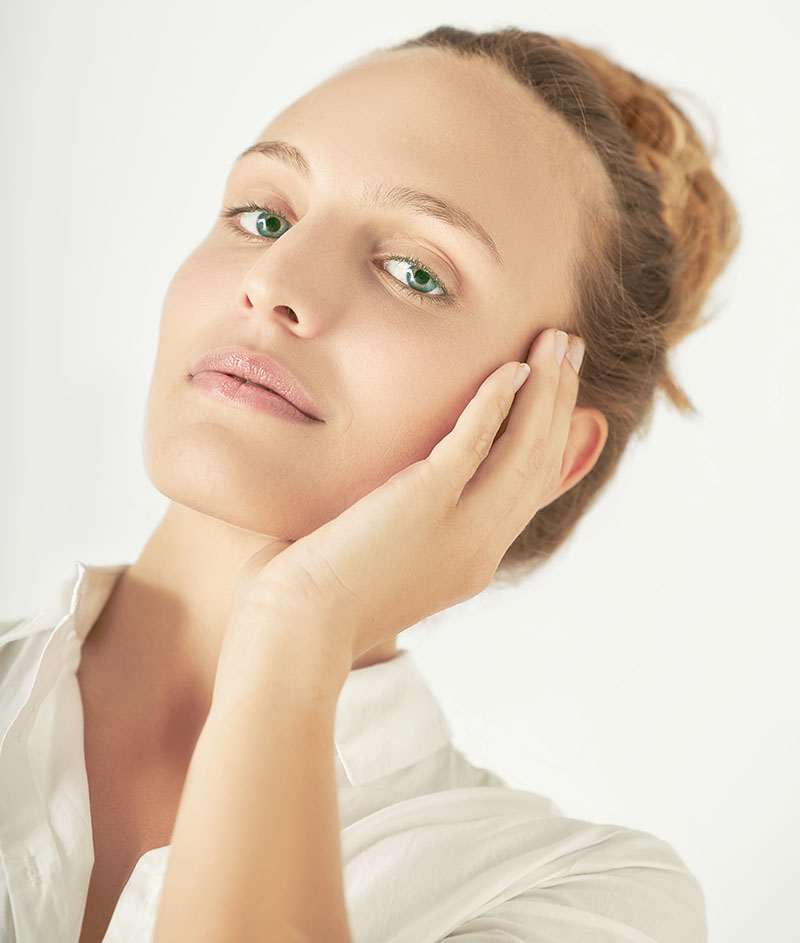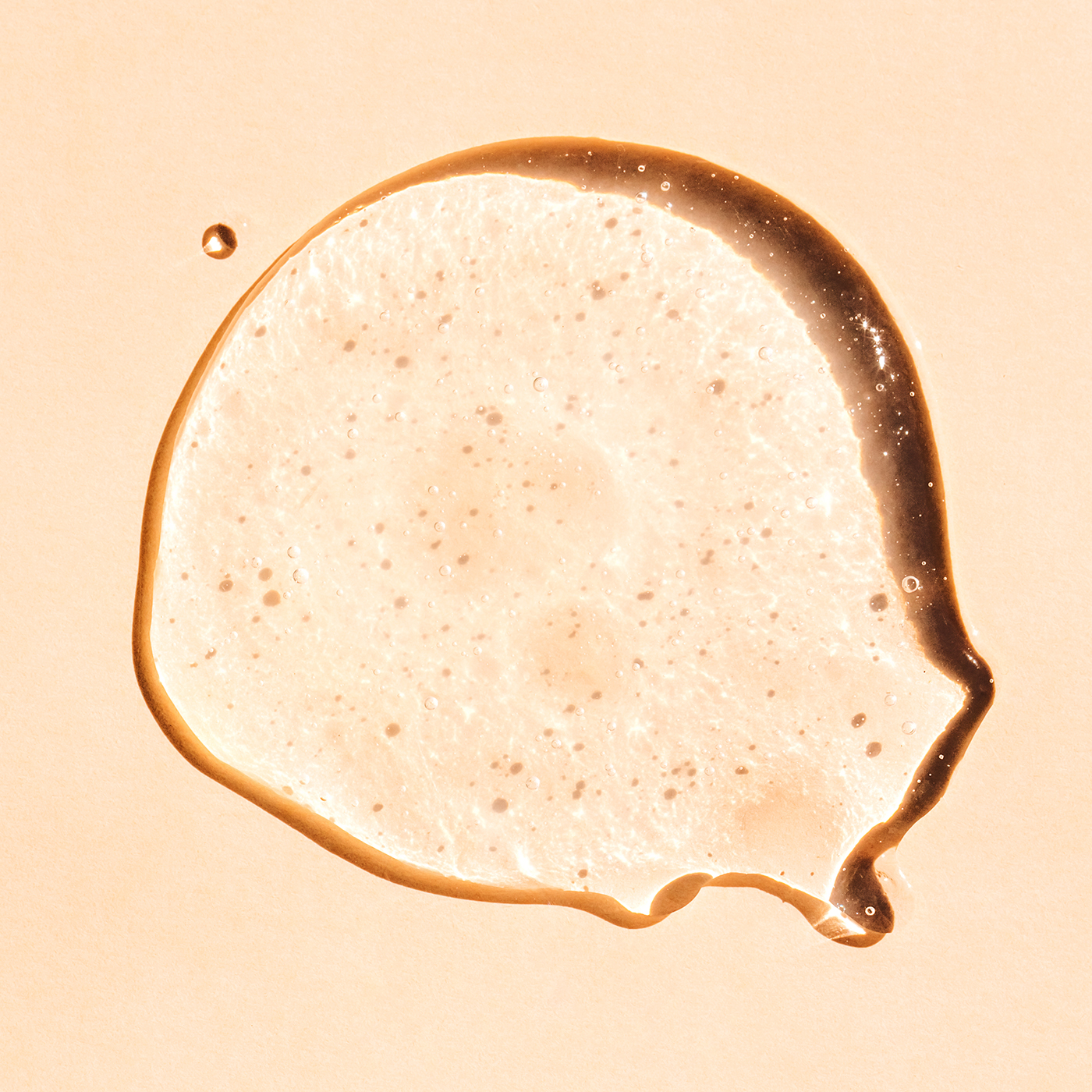 Alpha-hydroxy acids (AHAs) are water-soluble acids called skin transformers. Glycolic acid, malic acid, citric acid, lactic acid… and others belong to this group.
They have properties such as tone unifiers and reduce the appearance of wrinkles.
They are exfoliating by improving the texture, tone of the skin and luminosity. They reduce the thickness of the stratum corneum, help its renewal, smooth it.
They are moisturizing by preventing transepidermal water loss and in turn increase hydration, achieving an increase in epidermal volume, thus improving even the appearance of the fine lines of the epidermis.
They should be avoided on sensitive, intolerant skin or with any pathology such as rosacea or atopic dermatitis. Ideal for treating acne skin for daily use, at night, or weekly depending on the concentration and pH.